Fukuoka Ruby Award for Social Impact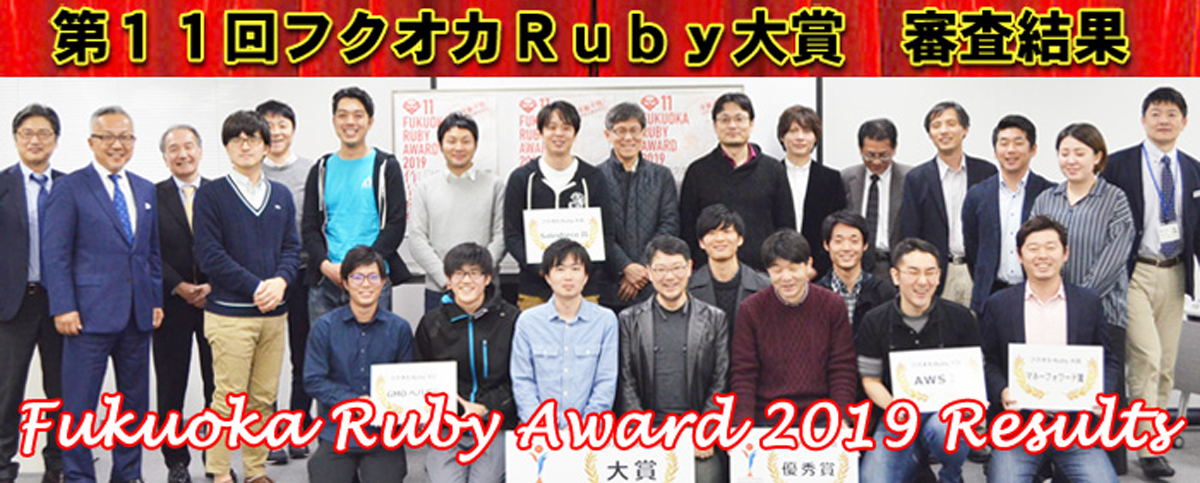 The Eventide Project has been recognized for Social Impact by the 2019 Fukuoka Ruby Awards.
If there's one thing the Eventide community would want to be recognized for, it's indeed social impact. It's something that we are 100% committed to. To be recognized for it is more meaningful than we can say.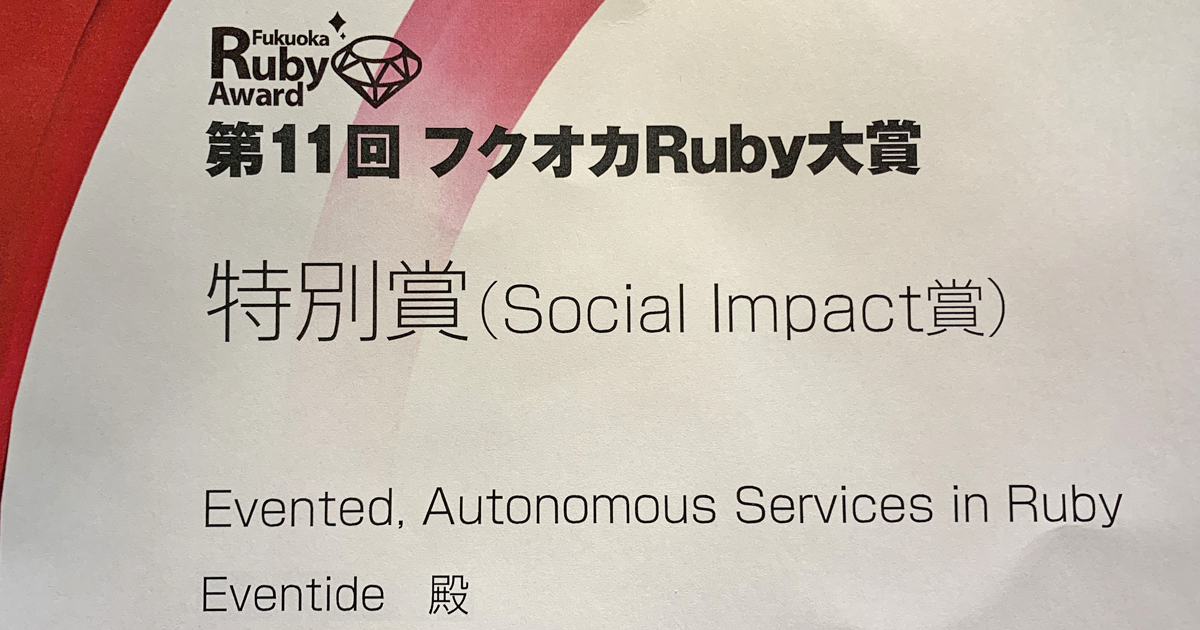 The Eventide Project produces one of the most thorough implementations of tools supporting autonomous services and event sourcing. But producing tooling is only part of the standards that we set for ourselves.
More than just creating the tools to design and build service-oriented systems, the Eventide Project is equally concerned with building a community of practice of well-trained developers, and continuously supporting them in their work, challenging them to go further in the study and practice of the engineering side of software development, and avoiding the traps that often plague even the most well-intended microservice and evented systems projects.
Community outreach and organization, curriculum development, materials development, teaching, coaching, mentoring, and supporting web developers' transition to the world of messaging are non-negotiable core concerns of the project. The Eventide Project doesn't just seek to satisfy the need for capable tooling, but also the need for capable people and the relationships that support their work, studies, and practice.
Being recognized by the Fukuoka Ruby Awards for Social Impact is a meaningful injection of energy into the Eventide Project's efforts as we keep our heads down, produce trusted and proven open source tooling, and support the people striving to become fluent in the architectural style.
It's deeply, deeply appreciated, and we'd like to collectively thank Mats, Matsuo, the panel of reviewers and judges, and the government of Fukuoka for the recognition.
For a glimpse at our presentation to the judges panel, the slide deck is public: http://bit.ly/fukuoka-eventide.